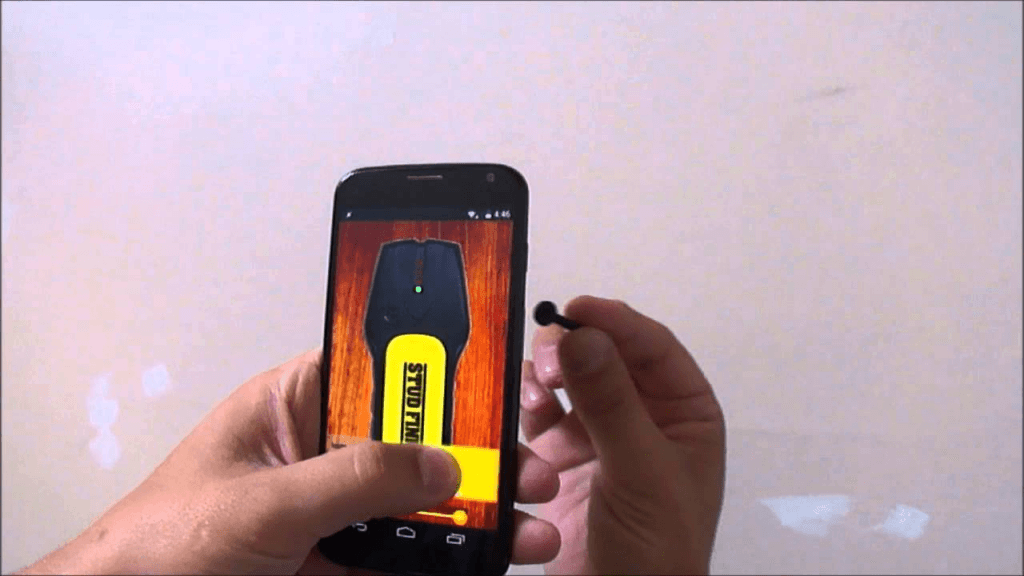 This article looks at the best stud finder for iPhone to help you access an effective and budget friendly tool.
Introduction
The smartphone has made it easier to get in touch with your loved ones around the world, access banking, access the web, and a host of other helpful features. It has changed the way people access various types of services. The best stud finder for an iPhone will deliver a hassle free stud finding experience while cutting down the costs involved with these otherwise expensive tools.
Some stud finder applications will detect lost keys, earrings, and other metal objects misplaced around your home. With the right smartphone software, you can even find metal components embedded into your wall. Virtual stud finders work as well as some of the top physical models available, although they do not offer a multitude of features. But they can be a great alternative for your needs and will only take a minute to set up. So here are some of the best models you may consider.
Comparison Table
The Best Stud Finder For iPhone Devices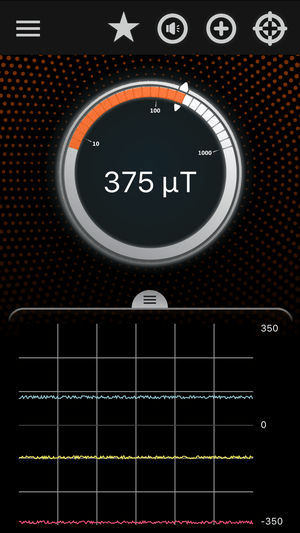 The highly-rated Smart Metal Detector is a great stud finder option for iOS devices. It is free, but will offer in-app purchases. This stud finder is compatible with a range of devices, and will only require iOS 7.0 and later, which is fairer than other options that require the latest software update to run.
It has been tweaked for optimum performance, and pays attention to user satisfaction through a very good UI.
Pros
Compatible with iPhone, iPad and iPod touch
Easy calibration process
Cons
Won't work on devices without a magnetic field sensor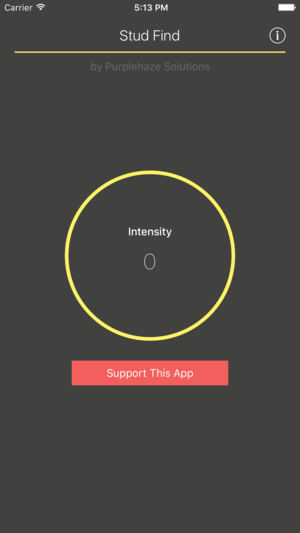 While it doesn't have the highest rating of stud finders featured here, Stud Find makes it onto our list for its ease of use. This accurate metal detector will only require a single swipe to calibrate, and it will detect ferrous metals through some impressive depths. The app has also responded to customers by removing a number of ads on the app's front page, which has increased its ease of use and seamless transition. Some features may only be accessible through in-app purchases.
Pros
Available in a variety of languages
Compatible with multiple iOS devices
Easy to set up and use
Cons
Stud find support requires in-app purchase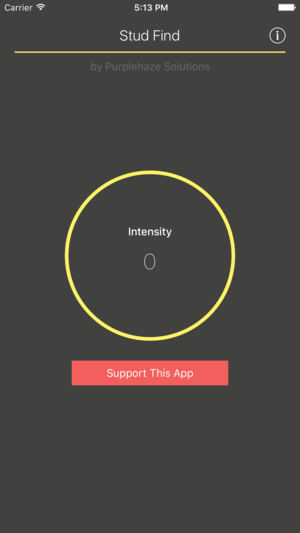 You can detect metal objects with your iPhone and find studs beneath your surface by working with this handy app. The Metal Detector and Magnetometer is a powerful performer that offers a range of presentation options that allow you to determine the location of ferrous material around you. Whether you may have lost your keys or are carrying out mapping of your studs, this stud finder will be an ideal option for you.
Pros
Great haptic feedback
One of the easiest calibration processes
Automatic measurement collection for seamless work
Cons
Won't work on devices without a magnetic field sensor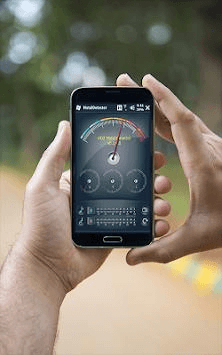 A mainstay on the App Store since 2012, this app will work to find different types of meta across a number of surfaces. Metal Detector has a very simple interface, and is one of the easiest apps to use. The powerful performer will work as expressed, and features no advertisements. It can be a great minimalist option for your iPhone. Remember, the best sensitivity for this app is near your camera.
Pros
Has no ads
Easy to calibrate
Powerful output
Cons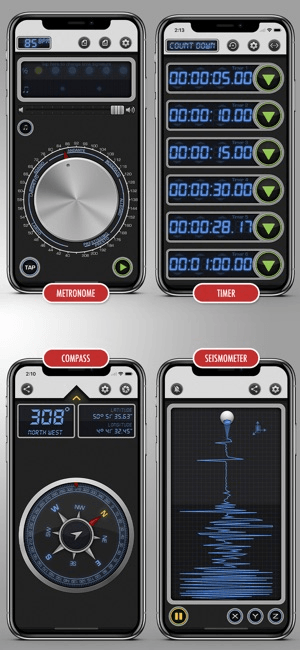 The Toolbox Smart Meter Tools application combines 14 handy tools in one. Alongside the flashlight and barometer, it also contains a Tesla meter, metronome, seismometer, bubble, surface level, and ruler. This handy tool even gives real stud finders a run for their money thanks to the range of features supported. While a PRO upgrade is required to access some of the tools, it is a value for money option considering the features on offer and the level of performance by each.
Pros
Most versatile option
Regular performance improvements and component upgrades
Great UI
Cons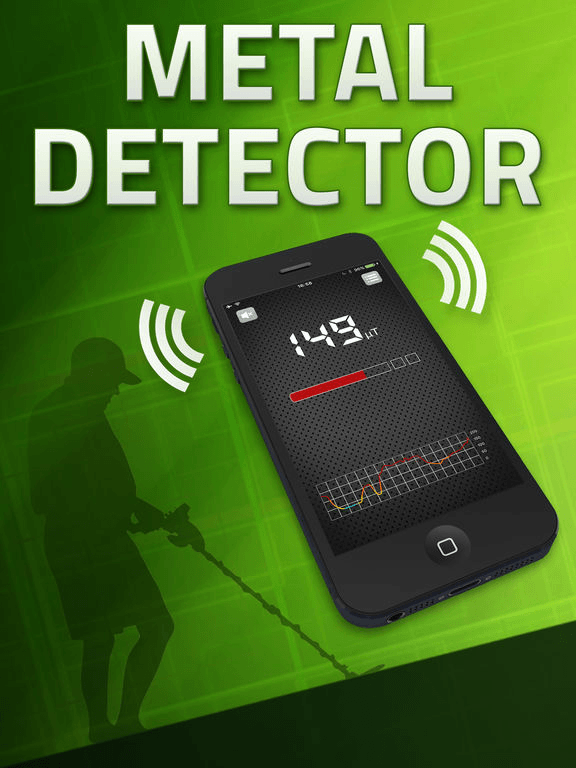 The Metal Detector EMF measures the magnetic field with your iPhone's in-built sensors to detect ferrous metals on or within a surface. This app will work as a stud finder thanks to its accuracy. It is very simple to understand and use, and features a minimalist interface. The app does feature some background ads, but it also offers the ability to tweak the background color to suit detection at any time of the day.
Pros
Free and easy to use
Simple and responsive interface
Night mode for eye protection
Cons
Won't work on devices without a magnetic field sensor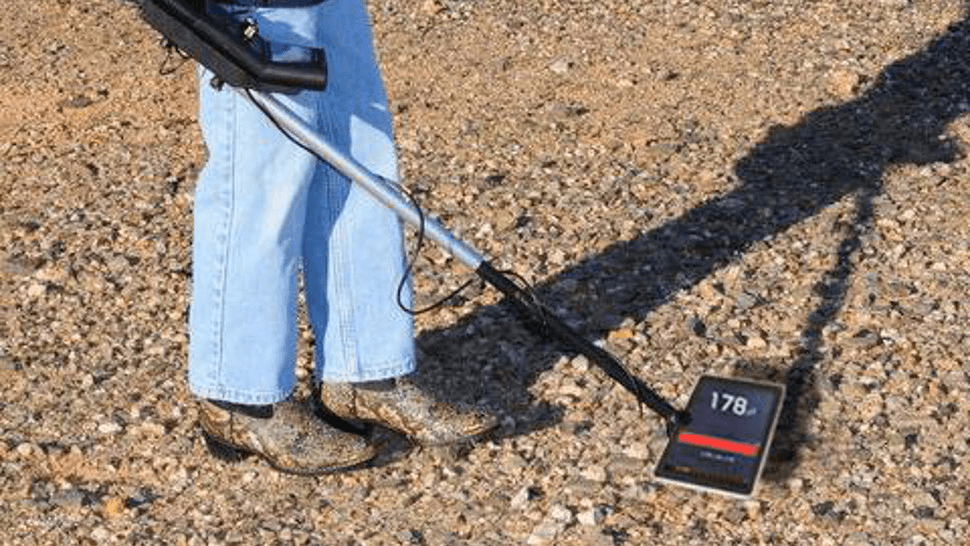 The simple Metal Detector Free Security Scanner works as a stud finder, too. It is a very easy to use option that is compatible with most iOS versions. This scanner will help you locate ferrous metal, even when the components are fixed beneath the surface. This stud finder and metal detector is also available in a variety of languages.
Pros
Compatible with iOS 5.1.1 and up
Adjustable font
Easy to use
Cons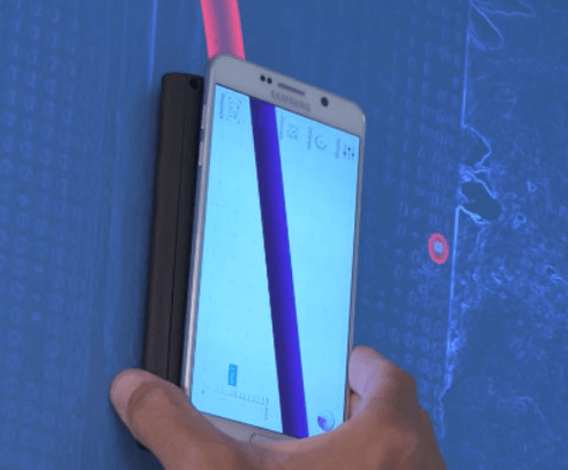 The free stud finder Tesla is a great option for your iPhone. This app has been designed for comprehensive output, and it will tabulate different real time measurements for increased accuracy. With Tesla, you can map out the location of wiring and other metal components easily thanks to its advanced gauge and detailed output.
The automated recording feature and universal format for files saved allows you to record and review results for an even easier management process.
Pros
Automated recording for easier work
Great user interface
Provides a host of real time measurements for increased accuracy
Cons
Extended recording requires additional purchase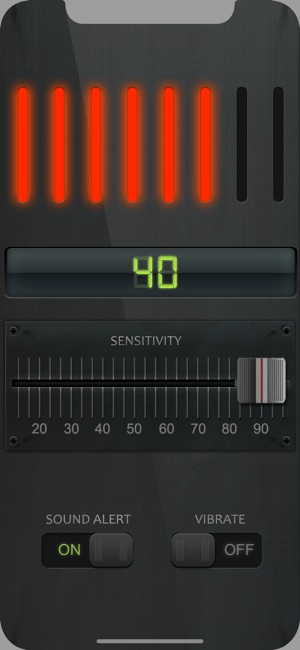 The Hand Held Metal Detector works well as a stud finder. This capable app delivers an impressive detection capacity, and includes an innovative option between audio and vibration response for detection. The simple theme and increased ease of use makes this model ideal for a variety of work spaces. Remember to calibrate by shaking before use to get the most accurate readings.
Pros
Great haptic feedback options
Compatible with iPhone 4S and upwards
Simple theme and interface
Cons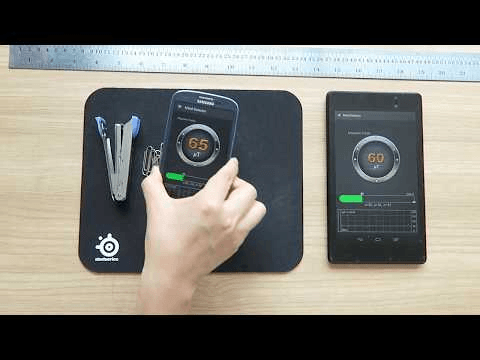 The small but formidable Metal Detector and EMF Meter offers a variety of functions that makes it ideal for use in a number of situations. This handy tool will help you detect magnetic fields, which means you can use it as a stud finder. It is a very powerful app, and is designed for increased ease of use.
The PRO version of the app features a data logger and range of calibration options for the best output. When fully unlocked, this stud finder will record time and date stamps on all data, which will enable easier work. It will work to help you find studs on most surfaces.
Pros
Lightweight and simple
Straightforward presentation makes it easy to use
Data logging and sensor control allow for a more seamless process
Cons
Some settings require in-app purchases
What Should The Best Stud Finder For iPhones Offer?
Stud finders for iPhones can often be overly hyped in their description, much like any other applications on the store. We tried out all the stud finders we could access, and compared the performance in great detail while taking notes on our experience with each app. We also looked at user reviews to determine the potential setbacks and receive additional and trustworthy feedback from other users. It can be a hasty process to take on alone, but our list should help you out.
If you are looking for a stud finder for your iPhone, you will be faced with many differently rated options. You need to keep in mind that the best stud finder for iPhone should incorporate performance with a great user experience. This means that it should deliver an easy to use interface, as well as guarantee detection.
Are There Similarly High Performance Stud Finders For Android?
The stud finder is a great tool. By taking advantage of sensors already in the smartphone, developers have been able to make a virtual alternative that will offer great service. We have looked at the best stud finder for iPhones with our guide, but Android users will be glad to find out they can access stud finders as well. Thanks to the reach of these two systems and their benefits to users, there are a range of options developed for android. We look through some of the top android stud finders users could consider.
Stud Detector
Stud detector is one of the leading android apps for detecting metal framing in studs. It works by turning your phone's compass into a magnetic sensor for metal detection, and provides a visual indication of the received feedback. The app allows you to configure and calibrate it easily.
Real Metal Detector
Real metal detector with sound is a free and very easy to use Android app that has been tested on various devices. It is a very efficient metal detector, and offers greater detection depth than Stud Detector listed above. The model will come in handy when identifying the location of screws and nails, which can be key to making work easier. It has been tested on multiple android devices as well and has a great user interface.
Guylyhey's Stud Detector
Guylyhey's Stud detector will find studs under your plasterboard, dry wall and a wide range of other surfaces. It will turn your Android device into a versatile detection tool, thanks to its 3-mode detection output.
Metal Detector
Metal Detector is a fun and handy app. When you are not playing Ghost Hunter, a game-ified feature of the app, you will be able to find hidden metal components around your work space. It offers a signal range of up to 2.5 feet, which guarantees an accurate and seamless detection process. Metal Detector is one of the most downloaded Android stud finders for a reason!
All Tools
All Tools is another multipurpose app that will point out the location of studs. The app also features a compass, mirror, speedometer, recorder and converter and a number of other handy tools. It is our most versatile option, and would be a worthy pick for an assortment of needs. The app is free, and is one of our top recommendations.
Wire Metal Detector
Wire Metal Detector will offer only the stud finding feature, but it is a handy option. This app will detect metal through thicknesses of up to 5 inches, as well as hidden power lines with a consumption of over 200 Watts.
Final Word
The Metal Detector and Magnetometer may offer the best haptic feedback and a great detection depth, but it lacks the capacity of Tesla. Tesla is fun, detailed and versatile, allowing you to find more than just studs at the touch of a button. With this stud finder, you can map out a real time 3D measurement of your electromagnetic field and monitor a gauge that directs you towards a desired stud or metal fixing. The responsive and seamless UI is one of the best we've tried for any stud finder too! If you are looking for the right stud finder for iPhone, Tesla might be ideal for you.