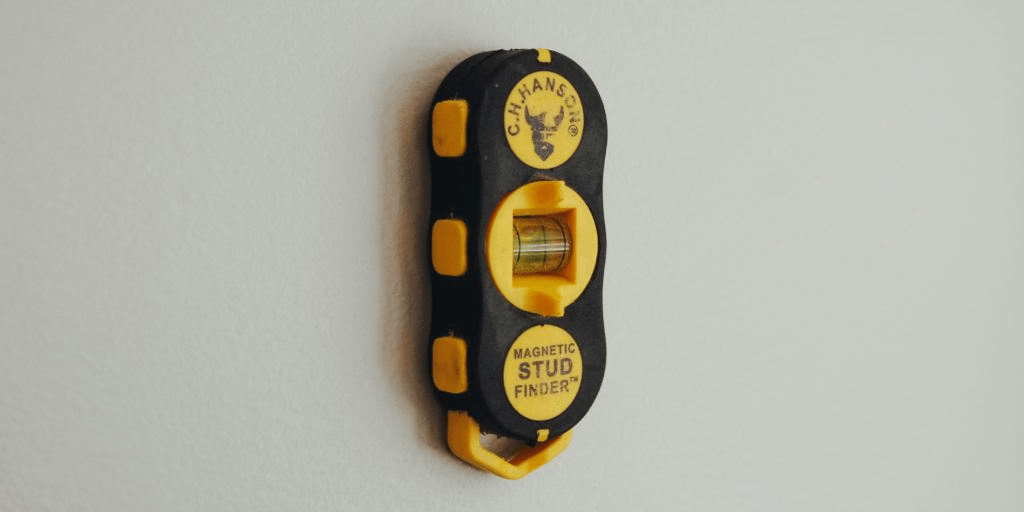 Getting a reliable, accurate, and durable stud finder that doesn't need calibration or use any batteries is the best tool for home improvements. The CH Hanson 03040 magnetic is the best stud finder for the job.
Stud finders are useful tools for DIY lovers. They help you locate studs on your walls that you will use to securely install shelves, pictures, or TV. There are many types of stud finders in the market that you can buy at different prices. Some detect various materials, some produce a beeping sound or indicate with a special light, while others store a digital map of the interior structure of your walls which includes studs, metals, wiring, and more.
If you love being a handyman or woman in your home and want to makes things simple, a magnetic stud finder may be just the tool you're looking for. It's a simple, compact, and resilient device to use that can serve you for a long time.
What To Expect From The CH Hanson 03040 Magnetic
This magnetic stud finder uses strong magnets with rare earth to identify the exact location of nails or screws in studs. Thanks to its compact size, this magnetic stud finder can serve you for a long time and can fit into any toolbox. It's a perfect stud finder for DIY lovers and professionals alike. It uses two powerful and rare magnets to detect the center of studs and find screws and nails. The magnets are so strong that you don't need to support it on the wall. It can hang hands-free so you don't need to use pencil markings.
Aside from its powerful magnets, the CH Hanson 03040 magnetic stud finder doesn't require to use batteries and its soft grip is ergonomically designed to provide you with maximum comfort. Unlike other electronic stud finders that require calibration, this one doesn't.
To use it you just need to place it on the wall then glide it using an 'S' pattern to locate any metals. This stud finder can locate and accurately pinpoint studs that are as deep as 1 inch. It's also designed to last a long time and withstand being dropped, banged around, and tossed.
What Are The Features?
Portable and compact
This magnetic device is a great pocket-fitting stud finder that is comfortable to use and locate screws and nails at the same time. It's not a must that you use a bulky machine to complete your work. Plus it's a bit stressful handling big machines. A small, handy machine is much more comfortable and it will help you complete your work faster and better. And this magnetic stud finder can help you do that.
Powerful magnet
This magnetic stud finder is made of powerful rare earth magnets that function effectively in pinpointing screws and nails in studs. The magnet is so strong that it allows the stud finder to hang on your wall hands-free. Depending on where a nail or screw is located, it can switch towards different directions either horizontally or vertically. The rare magnets are extremely sensitive meaning that it can jump out of your hand to the wall if it detects a nail. You can also use it to locate misplaced metal tools behind your walls after a DIY job in your home. This saves you from going out and buying others to replace them.
Adjustable
This stud finder uses two adjustable magnets to locate screws and nails in studs. They're black and yellow in color and its soft grip helps you to easily use it as you swing it across the wall until the magnet sticks on the wall. You can easily adjust the direction of the stud finder either vertically or horizontally.
No batteries
This magnetic stud finder saves you on the money you would have used to buy new batteries every time they run out of power. It's safe and durable to use and you don't have to keep on checking the amount of power left on the batteries.
Durability
This is a very sturdy tool to have in your toolbox. This stud finder is made of a strong plastic that is covered in durable rubber. This makes its frame very compact and solid with no loose parts that can fall off. It's not easy to break or twist and it can withstand the force from being dropped multiple times.
Built-in rotatable level
The small built-in level at the center of the magnetic stud finder can help mark a located stud and you can rotate it in place. You can click it securely either horizontally or vertically then hang it on your wall and plumb it with the level. Use the pointed side to accurately get the center of the stud where the screw is. You can also rotate the level horizontally to help you hang a picture on your wall properly.
Pros
A very easy to use magnetic stud finder.
Saves you money because you don't have to use batteries.
It uses very powerful rare earth magnets to locate nails and screws in your wall.
It's a small, portable, and pocket-fitting tool to have in your toolbox.
The rubber covering provides a soft grip for your fingers.
Cons
It can't locate piping or electric wires, only metal.
May not be reliable locating metal in thick walls.
Final Thoughts
As you would expect, the power of a magnetic stud finder is limited. The thicker the wall material the less likely the magnetic will be able to locate any metal. But, if you're working with normal plaster wall, then the CH Hanson 03040 Magnetic is the right stud finder to locate nails and screws in your wall.
It's cheap and reliable and you don't have to buy any batteries to use it. It's a very impressive tool with its functionality, durability, and cost. This is a must-have tool for your toolbox and will be very useful in your DIY projects around your home.