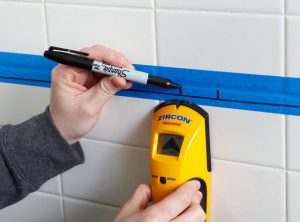 Stud finders are the handy tool you didn't know just how much you needed. These versatile devices will help you detect studs, joists, beams, metal fixtures, and even live wires. There are so many models available, which makes finding the right option for your needs a challenge. You may need to spend countless hours researching the value of a stud finder for your specific needs to find an appropriate option, which can be tedious over time. A trustworthy partner could help you take care of the hard yards and make your search much easier. At toolboxgadgets.com, we aim to be the right source for your stud finder needs!
Our stud finder reviews offer a detailed and in-depth look at some of the best products available. We test every model thoroughly and continuously, and update our content regularly to ensure that our information is still as accurate today as when we first shared it. Our team is composed of both professionals, researchers, and enthusiasts, allowing us to provide very detailed, accurate and helpful information on every stud finder we feature.
We always look to let the stud finders do their own talking. You can trust that our reviews are unbiased and solely based on research backed findings. We will never shy away from pointing out any drawbacks we find, and we will even go the extra mile to find out more about other customers' experience to present a holistic picture for every model.
Considering the range of options available to you, how do you even know which model to pick? There are three different types of stud finders available with a host of features between them. Finding the right stud finder for your ideal use and surface can be complicated if you do not know what to look for. Our buying guides offer all the information you need to understand how to use your stud finder and what to look for in the right model for your needs.
Did you know you can find a virtual stud finder application for your iOS or android device? There are many stud finders that use your device's magnetometer to provide decent readings on different surfaces. Like any other independently developed mobile software, some of the options could prove costly in terms of data and privacy breaches. With our help, you will be able to access only the most secure and functional stud finders on either the App or Play Stores to ensure you do not put yourself at any risk!