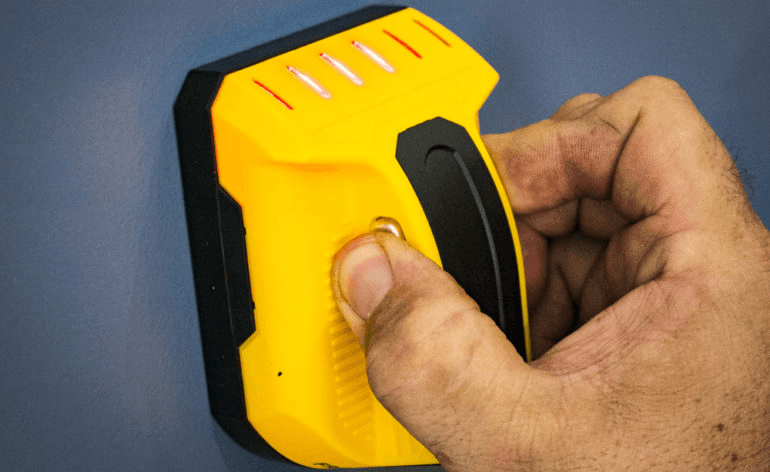 You will never have the X-ray vision that you see in superhero movies, but the stud finder comes rather close to that ability. At least, it gives you a chance to see what seeing through walls is all about. Because of this, it makes your work much easier when you want to find out what is behind your ceiling or wall, without needing to use a drill to make ugly holes in the wall.
However, finding studs can be quite tricky if your wall is older. This challenge baffles even DIY enthusiasts and professional carpenters. Most of the lighter items you own such as photo frames can hang on your walls securely when you screw through the wall's wood lath, but you will need to find the studs within the wall if you are planning to hang heavier items like a TV screen or a large mirror.
This raises many questions over whether stud finders can work through this material, which we will explain below.
What Are Stud Finders?
These are handheld devices, also known as stud censors or stud detectors. They work with wood buildings, and you use them to locate framing studs that are behind the surface of a wall (mostly drywall). They have been in use since the early 20th Century, with the earliest stud finders using magnetism to locate hidden studs behind walls.
There are numerous types available, but they mainly fall into two categories: electric finders and magnetic stud detectors (analog finders). Some newer types incorporate new technology such as 3D imaging, although these are not common.
Electronic finders are more versatile than the magnetic types, as they use radio frequencies or electrical fields to find the studs. In addition, some of them can also locate critters, pipes, and wiring within the walls, not just framing.
Magnetic finders
You can still find magnetic stud finders today, although they have improved greatly from their initial design. The earliest versions of magnetic stud finders had a small framing with a small magnetized finger, which moved when you moved the finder close to a screw or metal nail. The nail or screw goes into a stud, so when you find the screw, you have located the stud.
The only disadvantage with them is that they will not show you where the edges of the stud are, which means you will need to find the nearest screw or nail (and this might be very far from the stud itself). However, they can work well if the plaster is directly over a wood lathe, as lathe boards tend to be very close together, and they are joined together using nails – which mean you can find studs easily.
Electronic stud finders
You have probably watched a sci-fi movie and observed the props in use – that should give you a basic idea of what these finders look like. Most of them are simple in their design, and have indicator lights in green and red that show whether there is a solid body behind a drywall, such as a stud.
The detection of these objects is through electrical capacitance. In other words, they create a field and use the response of the wall to determine whether there are objects behind it. If the wall is empty, it will affect the electrical field less than if the wall has studs, because studs have a higher density.
The best part about these finders is their inexpensive costs, as well as being much more reliable and easy to operate compared to the magnetic types. They will also indicate where the stud stops and starts in its boundaries, so you do not need to worry about trying to locate its center. The only disadvantage is that their sophistication is not as high as advanced finders, especially if you need more information on the studs in your walls.
What If You Have A Plaster Wall?
In cases of plaster walls, stud finders might not sort you out, especially if your wall is very old. There are other methods you can use, as we will outline below.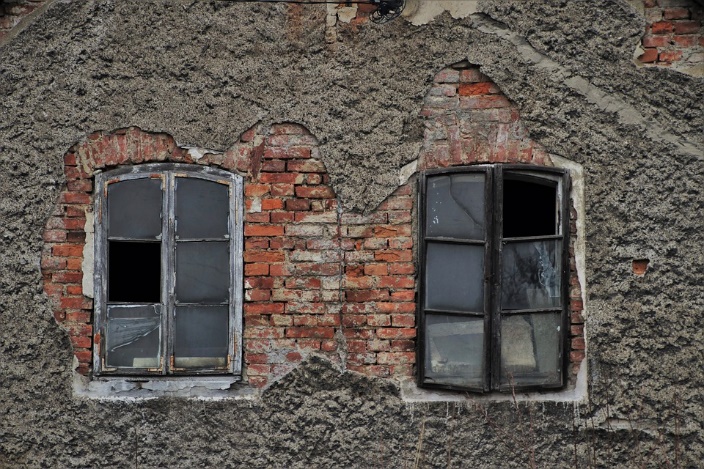 Find an electrical box
The basic construction of a wall dictates that studs will always join to light switches and electric boxes. All you need to do is remove the switch plate by turning off the breaker. Never do this while the main switch of your home is on, otherwise you risk getting electrical shocks. Once you locate it, measure about 16 inches to find the next stud.
Knocking on the wall
This is an old-fashioned method, but it can work. When your knuckle hits a part of the stud, the sound changes to a more dull noise. Use this to find the dimensions of the stud itself.
Using a magnet
For this, you will need the strongest magnet you have, and tie a string or dental floss around it. Dangle it against the wall, and move it very slowly across the wall. If there is a stud, the magnet will stick to the wall.
Final Thoughts
Finding studs in a plaster wall is not as easy as other types of walls, but it is possible – especially when you do not need to rely on a stud finder.