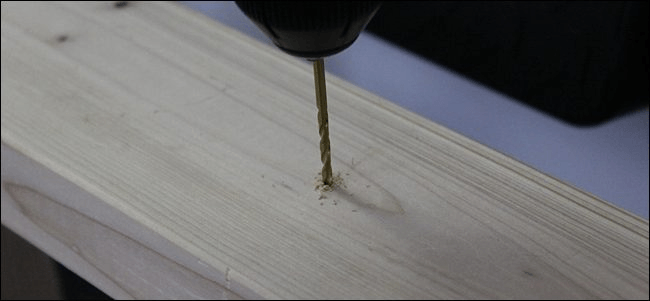 If there is a dangerous, risky aspect of construction, it has to be drilling – especially when the equipment you have is inadequate. However, sometimes you do not have the time or money to call in a professional to drill your walls, so you resort to doing it yourself.
The problem arises when you try to figure out what exactly lies behind the spot you want to drill through, and you can end up drilling into a water, gas or electrical pipe. That is enough to make you break into a sweat and begin panicking because of repair costs you do not need in the first place, not to mention it is incredibly annoying to repair. To avoid this, it is important to know the signs of hitting a pipe that you should avoid, and know how to drill correctly through your wall.
Tips To Help You Avoid Accidental Pipe Drills
Scan the area
If you happen to have architectural plans of your home, they can be of great help because they will indicate the placements of the wires and pipes, so make sure to check them. However, if you do not have these plans, you can still assume that important wires and pipes will always run close to lights, sockets, as well as all electrical equipment. Keep this in mind and approach them with extra caution.
If you take your time to examine the areas you want to drill, it will help you make fewer mistakes and have less chance of drilling somewhere you should avoid.
Avoid areas with wires
You can use the assumption method to know the areas with wires, but it is better to invest in professional equipment like cable avoidance tools. If you cannot afford these tools, you can assume most of the wiring running 6 or 12 inches above the receptacle, so you will avoid all these areas. If you have to drill, only use very shallow holes.
Know the tools you should use
Manuals exist for a reason – they help you figure out what to do with the various equipment on your hands. For every tool you have, make sure you read the manual, which will help you set up the tool, as well as knowing all the controls and how they function.
Before you begin drilling through your wall, ensure you are completely comfortable with the tools at your disposal, and you know how to work with them. The aim here is to take control of your drilling, so that you minimize the chances of hitting pipes.
Avoid piping
If your pipes are comprised of copper, then it will be very hard to drill through them because of how solid the material is – instead, the drill is likely to snap and break, unless you are using power drills and tools.
Regardless of the specific tool, make sure to start with very shallow holes, and check for any sign of piping as regularly as possible. If it is possible, use a plumbing inspection camera – this will give you some peace of mind when you are drilling through your walls.
Avoid studs
Studs are highly important parts of your walls, because they ensure a strong backing for your windows, doors, and insulation. They are vertical posts, so use a stud finder if you are unsure of where they are, or use the traditional method of knocking on the wall to estimate where they are. If there is a stud present, that specific section will emit a duller sound than the rest of the wall.
What To Do When You Accidentally Hit A Pipe
Each second counts when you accidentally drill through a pipe, because it can cause massive leakage and eventual damage to your home. In the unfortunate case that this happens, here are some steps to repair it as quickly as possible.
Turn off supply
If you are dealing with a water or gas pipe, the first thing is turning off the main supply immediately – either through the main, or using a stopcock. This makes it important to know where these main areas are so that you quickly turn them off in case of emergencies such as this one.
This also includes switching off the main electricity switch, so that you minimize the chances of fires happening.
Call in professional services
You will need professional help to patch the pipes up – mostly plumbing services if the leakage is small. While you can attempt the repairs yourself, it can cause more damage if you have never done soldering before or removed walls.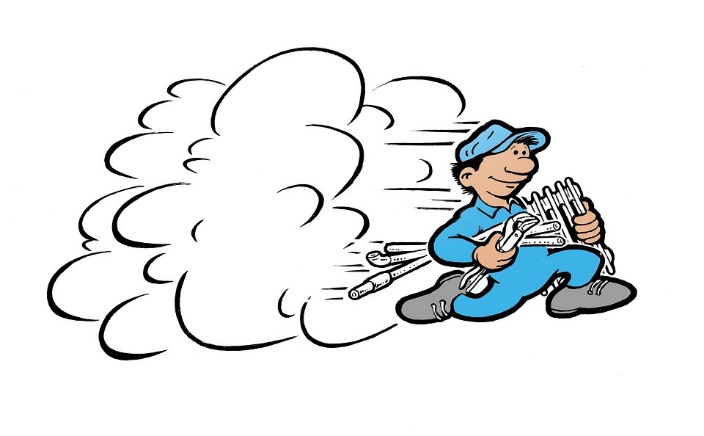 Allow the wall to dry out
Before you clean the wall, allow it to dry out first, since the damp area needs as much air as possible to reduce the chances of mold growing. You can even ventilate the room, or call a drying service if a water pipe leaks too much water.
Final Thoughts
Repairing drilled pipes is never an easy thing to do, but it is necessary to ensure the safety of your home. That said, prevention is better, so it is also good to know what to do to avoid accidentally hitting the pipes.